THIS YEAR WE ARE CELEBRATING OUR
65th ANNIVERSARY 1952 - 2017
THE STAR SAPPHIRE


WINTER OPENING TIMES
SHOP OPENING TIMES ARE 9.30-12.00 SUNDAY'S ONLY
BULB SALE
STILL SOME BULBS LEFT. CAN BUY THEM DURING SHOP OPENING HOURS
ONION SETS NOW IN STOCK
MACMILLAN MORNING
A BIG THANK YOU TO EVERYONE WHO HELPED MAKE CAKES, WORKED BEHIND THE SCENES, WASHED UP, CLEANE, SERVED, AND ABOVE ALL, TURNED UP TO SAMPLE OUR WARES. WE MANAGED TO MAKE A FANTASTIC AMOUT OF........
£380.00
DON'T FORGET OUR FACEBOOK PAGE
2017 SHOW SCHEDULE featuring full details of the following shows

(for details of all classes click

HERE
OPEN FOR BUSINESS !!!
SUNDAY SHOP OPEN 9.30AM - 12 NOON
YES, YOUR CHS SHOP REALLY DOES NEED YOU!!

Volunteers are needed, especially, but not exclusively, to help move some of the heavier stock.
Please contact the Secretary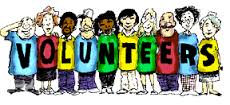 How to find us:
The CHS Hall and Shop is in Ifield Avenue, West Green, Crawley, RH11 7AJ adjacent to the Ambulance Station opposite Ewhurst Road. Access and parking at the West Green Park car park. See the map on the Shop page.
METROBUS routes 1 & 2 & 21 stop within easy reach.
The telephone number is 07546970594 (During Shop hours only)
The Society is affiliated to the following organisations